JAEI Eco-Sharing Morning
"All about waste ……
Date – Saturday, 25 August 2018
Time –  08:30 for 09:00 – 12:00
Venue – St Paul's Anglican Parish, Parkhurst   (58 12th St, Parkhurst)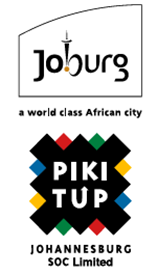 Rubbish/garbage/trash/waste …. (whatever you want to call it!) …. is becoming a bigger and bigger problem for us and for the environment. As we continue to waste more and more, we use more natural resources and increase pollution in our world.  Plastic pollution (especially of the oceans) is foremost in our minds, but there is an awful lot more to the problem than just plastic.
With this in mind, there has been a lot of questions, confusion, mis-information and hype over Johannesburg's recently implemented Integrated Waste Management Policy.
JAEI has invited representatives from Pikitup to come to our Sharing morning to clear up/explain/answer questions regarding this initiative.
Come along and find out everything you wanted to know about Joburg's waste dilemma and how we are affected!
Do join us! – this IS going to be an interesting and informative morning!!
Programme
08:30-09:00 – Registration / Fellowship
09:00 – Welcome & Introductions
09:05 – Prayer & Praise
09:15-10:30 – Pikitup Presentation
10:30 – Refreshments
11:00 – Eco-Parish Round-up (*** Eco-Parish reps – please send through your report & bring it with you as well – thanks ever!)
12:00 – Grace & close
To facilitate catering arrangements, please be so kind as RSVP by e-mail to noeleen@jaei.org.za or cell 082 682 4426 by 21 August 2018
Eco-Spirituality Retreat

20 to 24 September 2018  at Pullen Nature Reserve
( near Nelspruit in Mpumalanga)
This retreat is designed to sensitize participants to some of the issues around Ecospirituality.  The topics include:
Seeing the World differently
Interconnectedness
Human impacts
Historical Contributors
Environment as a Spiritual Pathway
Eucharist – Mountain Sunday
– and an opportunity to share
The retreat will include talks, walks, reflections and the Offices. It will not be a silent retreat, although the venue is very peaceful. The Retreat will be led by Rev Kevin Balkwill and Rev Tim Gray.  Pullen Nature Reserve, in the Krokodilpoortberge, is owned by the University of the Witwatersrand and is fenced into a 1000 ha game estate.  Rooms are comfortable and basic, with two to four beds. Food will be provided by AggyShadow Caterers.
Participants should arrive on the evening of Thursday 20 September (preferably in the light) and supper will be provided.  The programme will end just before lunch on Monday 24 September (a public holiday).
Costs : R2800 per person singly in a room, excluding transport. R 2600 per person sharing (you must specify who you will share with and they must have agreed to do so).  You need to organise your own transport, but JAEI will subsidise transport at R 350 for all attendees and we encourage you to share transport where-ever possible.  The subsidy will take effect as a discount on the costs, so it is R2450 for those in single rooms and R2250 for those sharing a room.
Travel : It will take about five and a half hours to travel to Pullen Nature Reserve (it is about 400 km from Johannesburg). You will need a vehicle with reasonable clearance for the last 5 km of the journey.
Please bring : bedding, towel, toiletries, comfortable clothes, insect repellent, bathing costume if you would like to swim in the reservoir, walking shoes or hiking boots, hat, sunglasses, sun blockout, Bible, Prayer Book, notebook, pen, coloured crayons etc. if you would like to be creative, binoculars, field guides (bird book, tree book – if you have them), torch.
Enquiries : Kevin Balkwill: – Kevin.Balkwill@wits.ac.za – 072-417-6813
(Application form, Indemnity and  directions will be provided on application)
Report back from JAEI Eco Breakfast – 21 October 2017
A morning of great fellowship, great food and great speaker made JAEI's Eco-breakfast a fantastic event!
It was JAEI's privilege to welcome CEO of BirdLife South Africa, Mark Anderson. As out Guest Speaker.  Mark's presentation and address was not only informative, but thoroughly enjoyed by the more than 40 people in attendance.
Mark spoke about the successes in bird conservation, as well as the challenges that are faced by our feathered friends.  The successes gave us hope, but the challenges must spur everyone on to new heights in our quest for stewardship of God's awesome Creation.
If you want to know more about BirdLifeSA – what they do, and how YOU can become involved, visit them at www.birdlife.org.za.
Also – don't forget that 25th November is Big Birding Day – so get out and become involved!