Parishes! – All you need to know about how to "Go Green for God!"
Join us for this value-packed workshop!
_____________________________________________
Eco-spirituality Retreat – Pullen Farm, Nelspruit
A wonderfully blessed Retreat was had over the long weekend in September!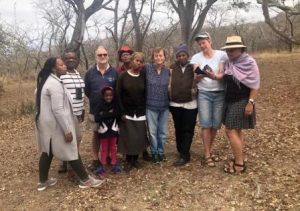 _____________________________________________
Following the very successful Art Competition in 2018 – another JAEI/Vuleka Art Competition is planned for 2019! …. watch this space!
_________________________________
JAEI visits BirdlifeSA
On Saturday, 17 August, JAEI joined BirdlifeSA for their open day.    We were treated to a guided tour of Isdell House, which has been renovated and refurbished with minimum environmental impact.  We enjoyed and admired the awesome indigenous garden, which tries to represent the various vegetation zones of South Africa.  Shopping was done, and delicious food was eaten.  There was an opportunity to share ideas and catch up on new and old friendships.   A thoroughly enjoyable, relaxed morning was had!
____________________________________________
Read about the
2018 JAEI/Vuleka Art Competition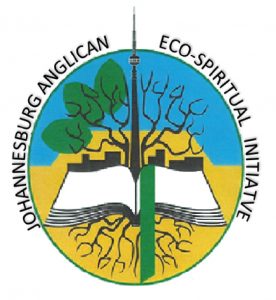 From  mid-August to mid-October, (coinciding with the Season of Creation), JAEI partnered with the Vuleka Schools held an Art Competition on various themes of an environmental nature.
The exhibition of work was held at the St Joseph's Diocesan Centre and judging took place on 25th October.
The entries were incredibly creative and the standard was high – so much so that the judges – Mark Franklin and Anne Wright from JAEI; Ven. Michelle Pilet; Revd Alice Mugglestone and Carol Henning (from the Crafter's Guild) – had a very difficult time in declaring winners in the 4 categories.
Congratulations must go to all the children from the Vuleka Schools who entered!  Certificates and prizes will be presented at their Year-end Assemblies.
See Gallery for some pics
____________________________________________
Report Back – JAEI Eco-Sharing Morning
"All about waste ……
On Saturday, 25 August, 2018, JAEI had the pleasure of welcoming Garth McFarlane of SinkMaster to speak to us about the importance of "sorting at source" and recycling initiatives.  He underlined the fact that the Johannesburg Metropol is fast running out of landfill space which makes responsible recycling an urgent focus.
Later we were joined by Alison Bentley-Griffiths of ADVA Youth Skills Development who are using Eco-bricks in many community projects.   Alison gave us a deeper look into these projects and what was needed which was not only informative by really very useful.
Of course, where we Anglicans meet … we eat! ….. and our thanks go to Ven. Revd. Michele Pilet and the St Pauls, Parkhurst Team for hosting our morning and providing an awesome spread of delicious goodies!
See Gallery for some pics
____________________________________________
Report back from JAEI Eco Breakfast – 21 October 2017
A morning of great fellowship, great food and great speaker made JAEI's Eco-breakfast a fantastic event!
It was JAEI's privilege to welcome CEO of BirdLife South Africa, Mark Anderson. As out Guest Speaker.  Mark's presentation and address was not only informative, but thoroughly enjoyed by the more than 40 people in attendance.
Mark spoke about the successes in bird conservation, as well as the challenges that are faced by our feathered friends.  The successes gave us hope, but the challenges must spur everyone on to new heights in our quest for stewardship of God's awesome Creation.
If you want to know more about BirdLifeSA – what they do, and how YOU can become involved, visit them at www.birdlife.org.za.
Also – don't forget that 25th November is Big Birding Day – so get out and become involved!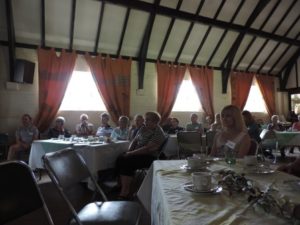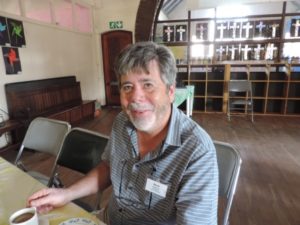 See Gallery for some more pics