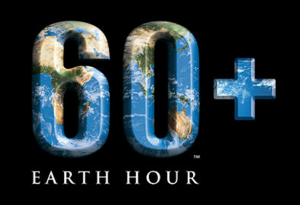 What is Earth Hour?
Earth Hour is an annual hour long event normally held from 20:30-21:30 on the last Saturday of March.
Around the globe, millions of people, businesses, and landmarks set aside an hour to host events, switch off their lights, and make noise for climate change action.
Earth Hour belongs to you. Each year, millions of you come together to make Earth Hour happen. Coordinated by WWF and other volunteer organisations, together we're shining a light on the need for action on climate change.
Each year millions of people around the globe will switch off for Earth Hour to shine a light on the need for climate action.
Will YOU join us?
www.earthhour.org/what-is-earth-hour
Prayer for Earth Hour
Loving Creator God,
we thank you for the gift of creation and for the beauty of the Earth that you have given us.
As we celebrate Earth Hour we ask for your guidance in our attempts to care for your gift of creation.
Encourage us to minimize our ecological footprints, keep our air pure, our earth bountiful, our waters clean and life‐giving, and to remember that your gift was meant for all who live on this planet.
Help us to live simply that others may simply live.
May this simple action of turning out the lights for one hour increase our awareness of our role as stewards of creation.
Plant in each of us an appreciation and love for your sacred Creation. Breathe into us gratitude for the earth today and every day.
We make this prayer through Jesus Christ, Amen.
Download Material : Earth Hour Prayers